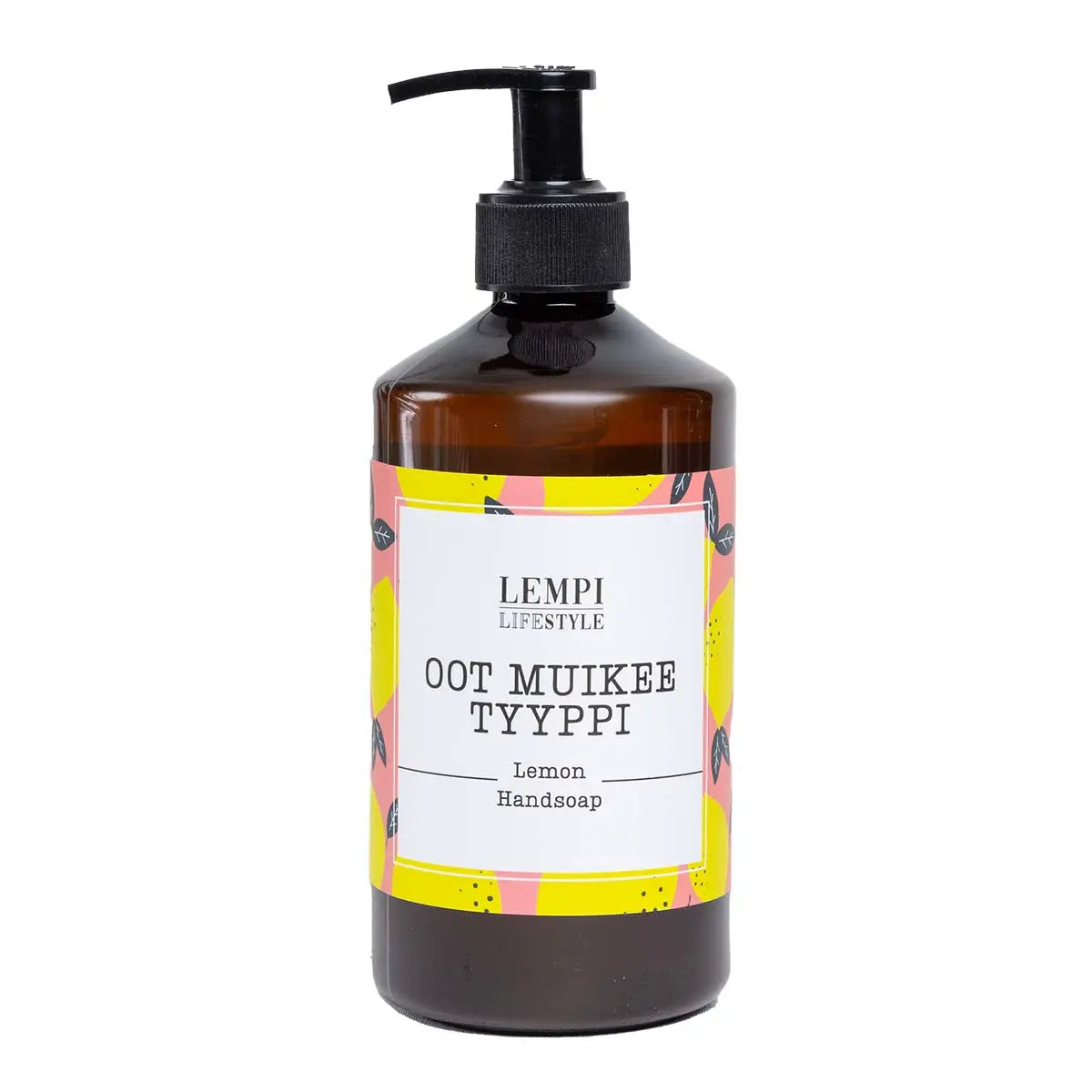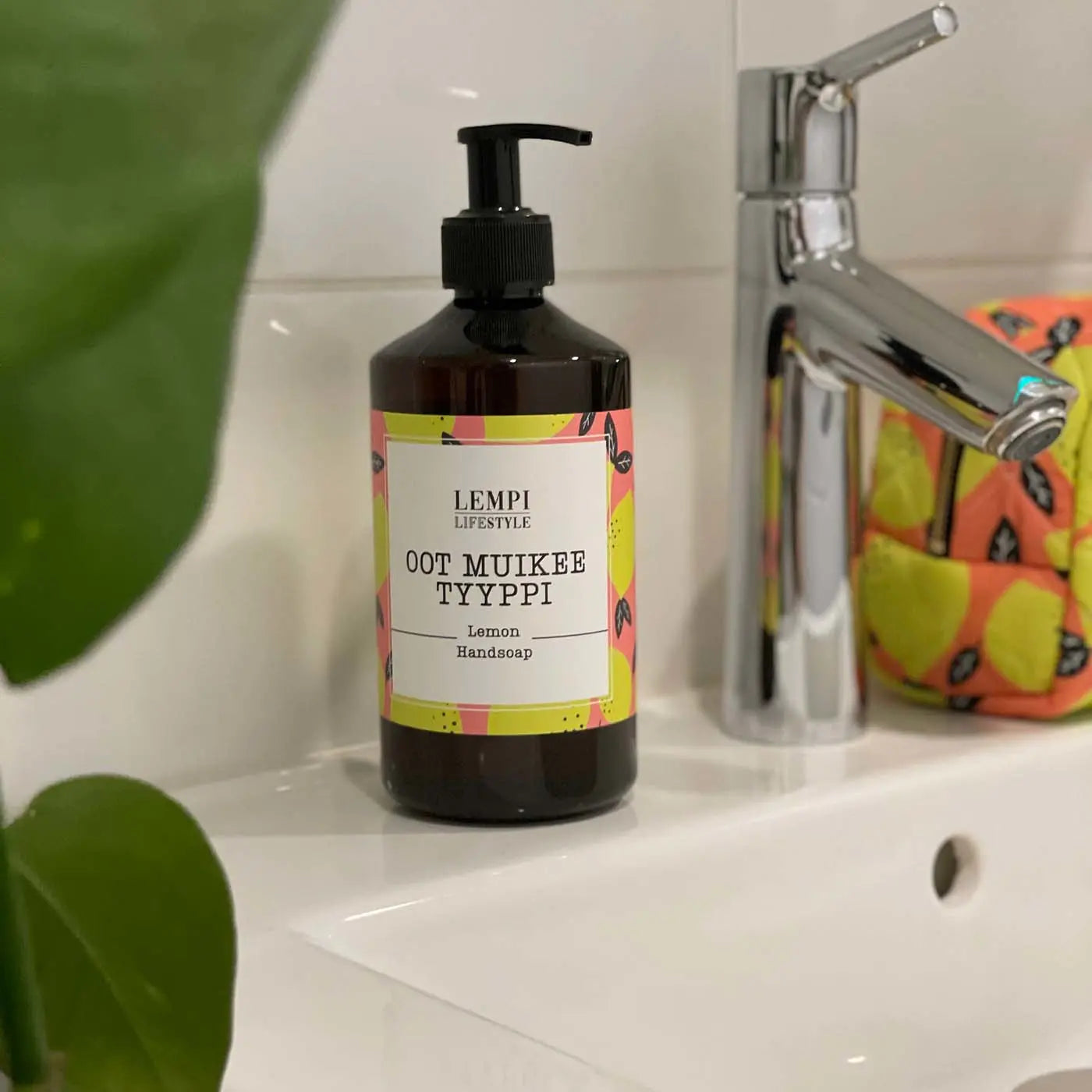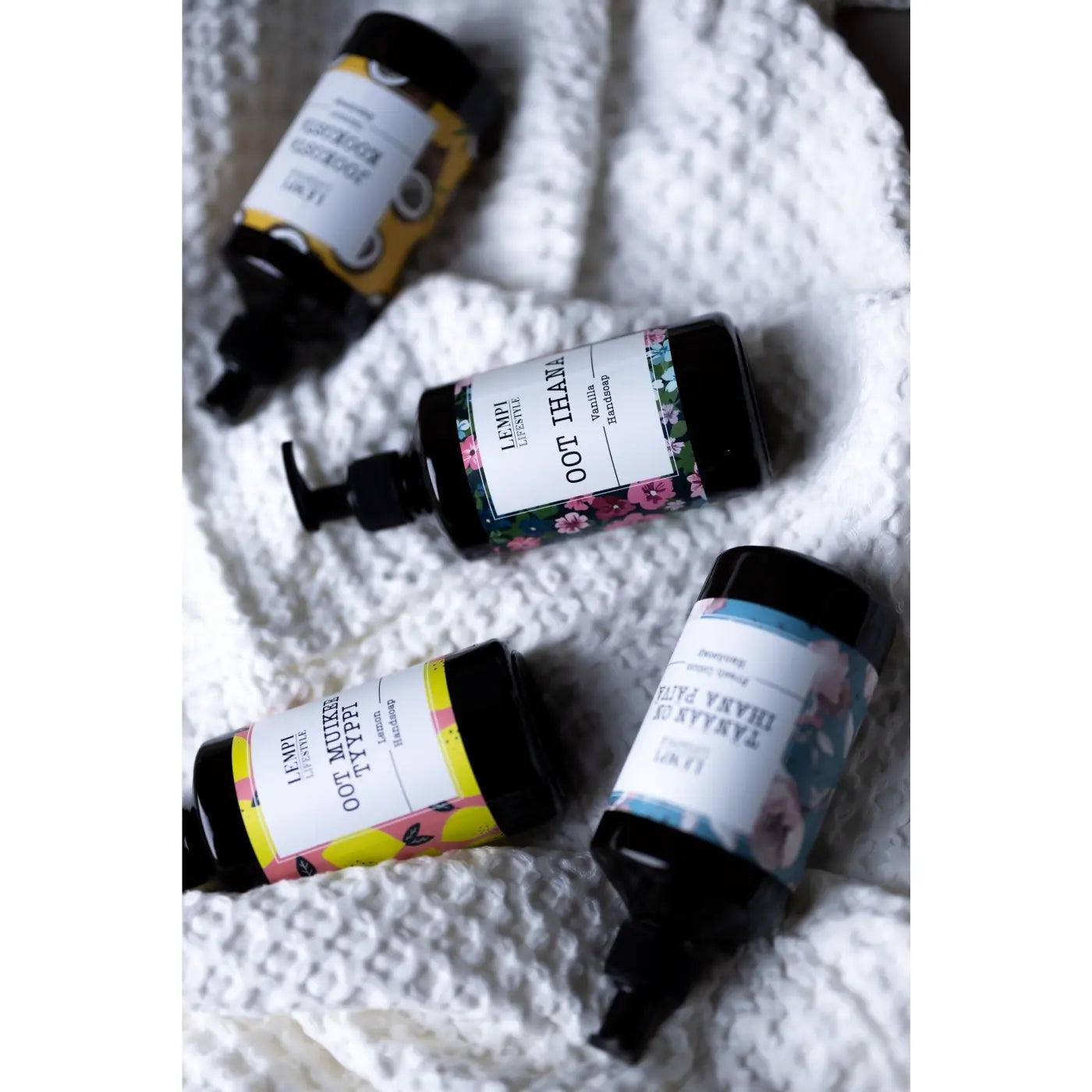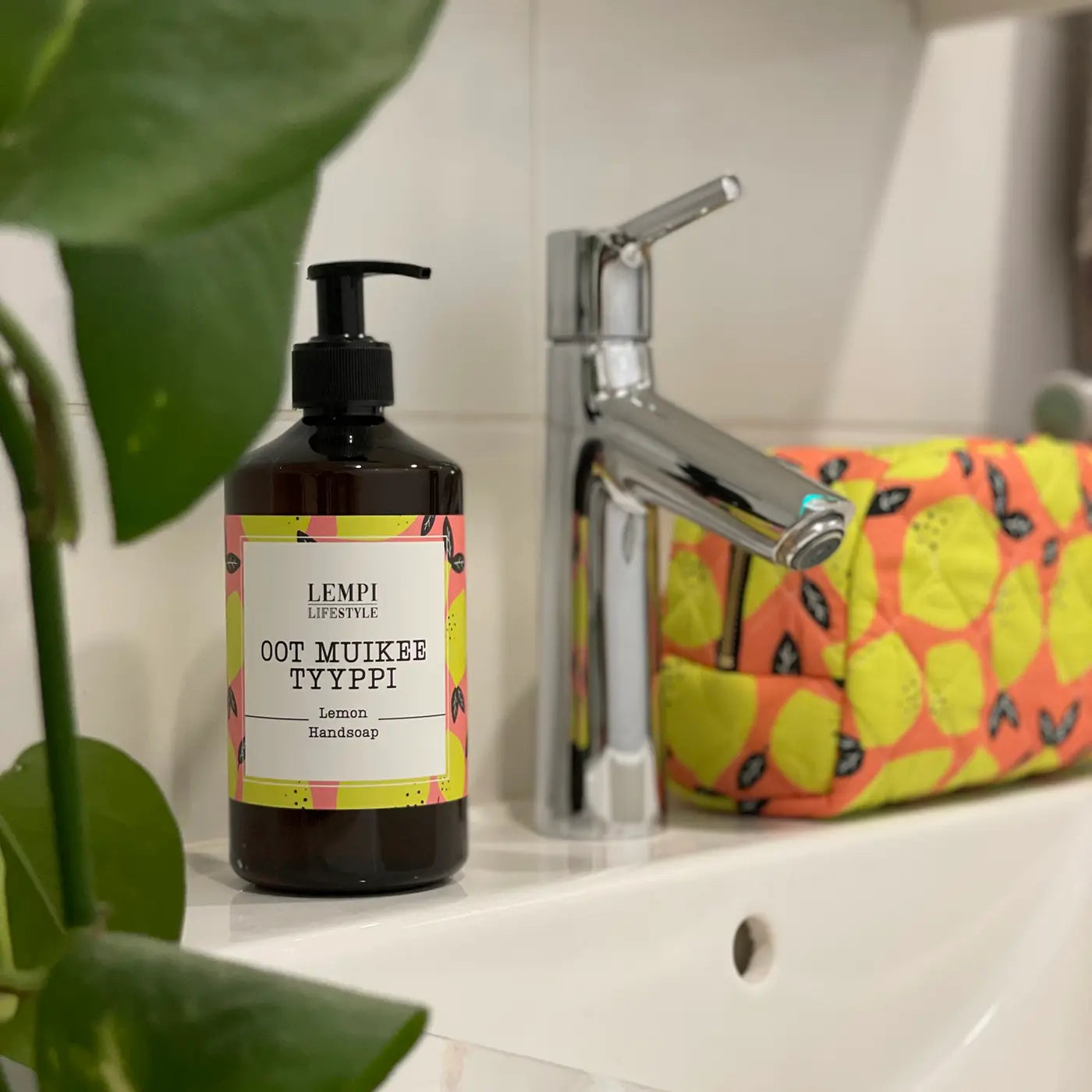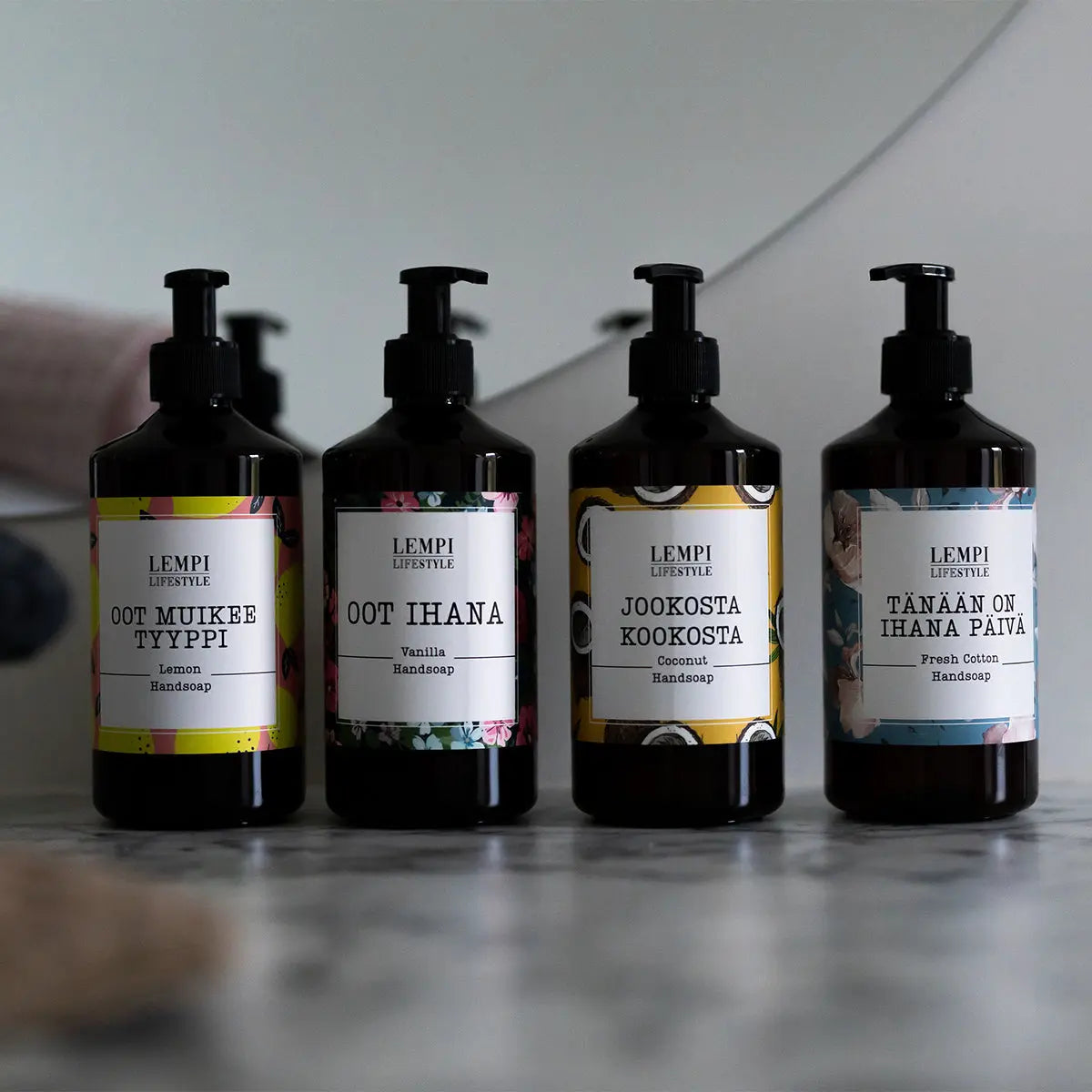 Availability:
Out of stock
Vähittäismyyntihinta: 16,90€v
Lemppi's own hand soap hand soap is a vegan delight.
This fragrance is a fresh lemon, with a matching print on the bottle and a funny text: You're a cool guy.
The bottles are made of recycled plastic and the different funny labels and funny texts in Finnish are delightful and you will get just the right feeling for your day!
The label is durable, so the bottle must be refilled.
The perfect gift idea.